ARE YOU HAPPY WITH YOUR FITNESS RESULTS ?
Let us show you how to get in the best shape of your life and conquer your fitness goals!
At Rising Fitness, you can achieve your goals through a large range of fitness options for losing weight, getting toned, gaining muscle, or improving cardio. Our clients improve their health, mood, and confidence!
We promise you'll receive a science-backed fitness experience that fits the needs of you and your family. At Rising Fitness, we're committed to your satisfaction, and we'll never lock you into a contract!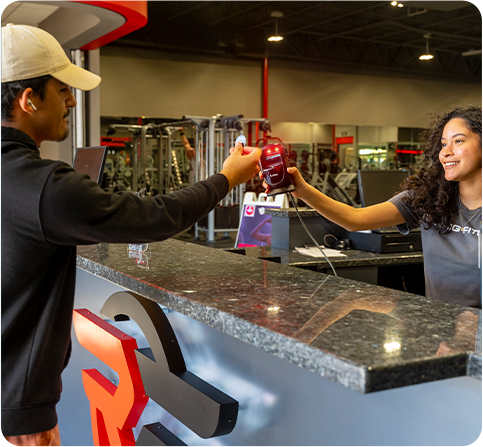 Fill Out The Form For A 5 Day Pass And Join Our New Gym!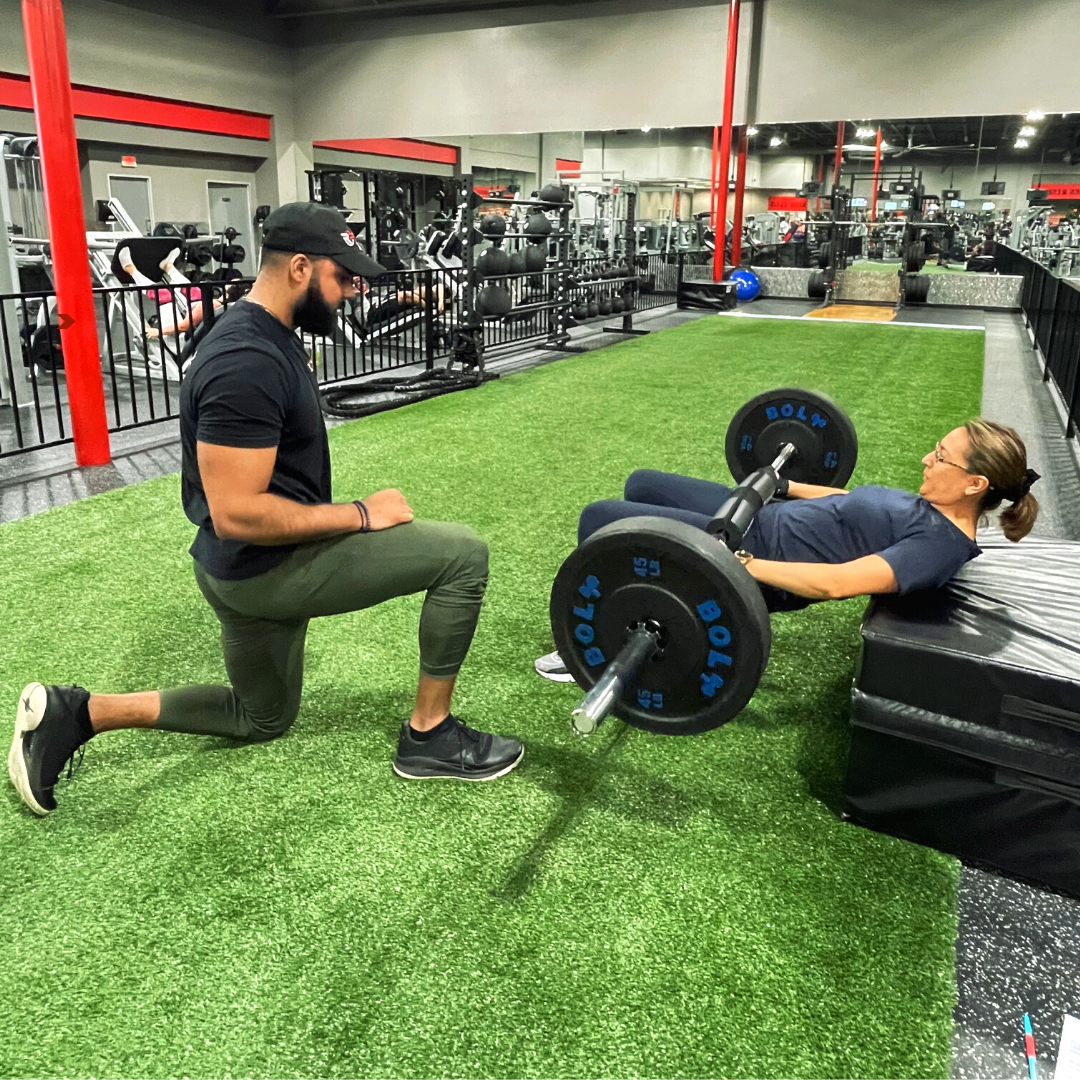 OUR SECRET IN PERSONAL TRAINING

Is Our Holistic Approach To Fitness
Imagine, a fitness approach that addresses every area of health and wellness, not just physical training.
Of course, training is important. However, our clients want a holistic approach to their fitness which includes stress relief, healthy eating, and rehabilitation. There are plenty of fitness, personal trainers, and weight loss programs promising results, but they DON'T deliver.
The reason is simple — they take a one-size-fits-all approach to training. And often times, they add in a bunch of extras just so they can charge you more. At Rising Fitness, we recognize that everyone is at a different fitness level.
Together, we create a training plan that is made just for you and gives you exactly what you need, instead of paying for expensive frills you don't.
That's why each client at Rising Fitness gets an individualized assessment with their trainer and Styku 3D body scanner to determine your starting fitness level and identify any imbalances.
We could tell you all of the benefits of training at Rising Fitness, but nothing will convince you like coming in for a session yourself.
So we're offering every client a huge opportunity to receive your first personal training session for half-off! Plus, you'll get a FREE body diagnostic evaluation to get you started.
WHY RISING FITNESS?

At Rising Fitness, We Know Choosing A Gym Is A Difficult Choice.
We're committed to you being the pinnacle of success by focusing on your satisfaction.
We don't just want to be your community gym, we want to be your partner in fitness!
We combine the latest scientific approaches with a fitness and nutrition plan that's customized just for you.


Science
You'll begin your fitness journey grounded in science, not the latest fads or gym-lore. We continue to evolve our workouts in accordance with the latest fitness science, so that your program will always have the best value. We promise you'll receive a science-backed fitness experience that fits your needs and your family's needs.
We use cutting edge technology, like the Styku 3D body scanner, determine your starting fitness level and identify any imbalances.
From there, we develop a plan that's perfectly fitted for you. You'll receive a program that will address your fitness needs and budget. We know that your goals, preferences, and availability are unique. So, we make sure that you'll get a plan that sets you up for success.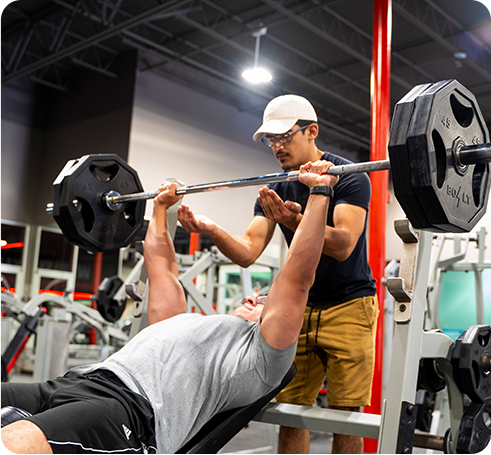 Community First
Our mission is to raise the level and meet the evolving fitness needs for our community!
We understand that many people don't have access to quality information to make positive changes for their health. We believe that everyone deserves accessibility to fitness.
We believe that you, our clients, should be getting results and deserve value for your money. You should be able to feel change and see progress in your fitness goals.
At Rising Fitness, we are committed to helping you build healthy habits for yourself, your family, and see real change.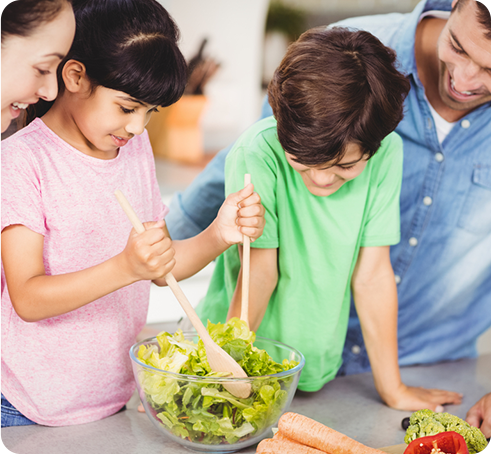 Nutrition
The biggest challenge we see and the #1 thing that sabotages our clients' progress is proper nutrition.
Many of us never learned the right way to eat and fuel our bodies. We tend to pick up bad habits from busy lifestyles, the latest fad diets, or well-intentioned advice from friends and family.
But, It's Not Your Fault!
And at Rising Fitness, we are going to set you up to win!
We provide our personal training clients with access to done-for-you nutrition. With simple behavioral changes and a little knowledge, you'll see that eating right is a lot easier than you thought. We help you learn to feed your body properly, by giving you access to quality information to make the changes.
Not only will you feel better and more energized, but eating right can lower your stress levels and
HERE'S WHAT YOU GET WHEN YOU TRAIN WITH RISING FITNESS:
Advanced Body Composition Scan and Fat Analysis
Fully Customized, Science-Backed Training And Nutrition Plan
Strengthen weak areas, increase range of motion, and reduce pain
A community that can encourage you to strive to the best of your ability
Improved health with the help of science and a holistic approach
Lose body fat and build lean muscle
Look forward to your fun, challenging workouts
Transform your lifestyle and your family's
Increased Energy
Top-of-the-line Equipment and Fun, Varied Workouts
Become more knowledgeable about nutrition choices
Have access to equipment that's clean and available when you need it
Free Consultation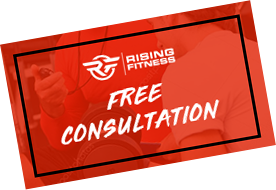 Review your fitness background and outline your goals.
Test Drive a Certified Personal Trainer.
Feel comfortable in our clean and relaxed atmosphere.
Discuss program recommendations and future training needs.